Product                     : Graze Snack Boxes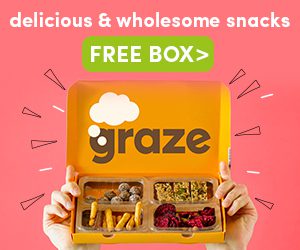 Price                          :  Only £3.99 per 4 case box
My Rating                 : 9 out of 10
---
Brief overview:
You can read this very short overview or go straight to the PROS and CONS below, either way I think you will like it, it's very short and simple, enjoy:)
We all know that feeling during work hours when those munchies kick in and you just want to have something sweet or salty to snack on. Your natural instinct is to walk to that evil vending machine in the hall way or wherever that evil machine is, yes we all know that feeling:):)
Graze boxes are perfect to satisfy your snack cravings and they are very low in price. You will get perfectly measured-out healthy snacks so you will not go over your daily calorie intake. And on top of all of this , the boxes get send straight to your home or work address, how easy is that!
You will have the choice to get them once every week, every 2 weeks or once a month. It's really whatever you prefer. Another great aspect is, that you will always get different flavors, which means you will have a new variety every single time.
The concept is super simple, you can order your first box for free with my link! The cool thing about it is that you can cancel it whenever you want, so no strings attached. If you like it, you continue to receive these delicious snack boxes and if you don't, just cancel it. To be honest; these boxes are so good so you probably won't.
Click here to order your first box for free
---
Pros: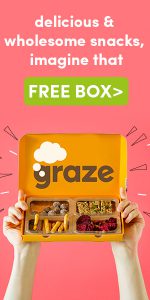 You'll get your first box for free,

yes totally free not even shipping costs!
Cancel whenever you want– You can try it for free and if it's not for you, just cancel it, it's that easy, no strings attached.
The boxes will be send to your home address or workplace free of charge
Just select which frequency you would like to receive the boxes and it will be delivered to your home or work.
Always wholesome ingredients. Graze never uses artificial flavors, colors or preservatives.                             
A variety of snack boxes; Graze composes very original flavor combinations in their snack boxes.
Perfect portion-controlled snack packs     
100+ flavors to choose from
Click here to order your first box for free
---
 
Cons:
No refund or return policy.

Not allergen free

No daily 1 snack container delivery option.
Click here to order your first box for free
---
Conclusion:
If you are looking for a healthy way of snacking without putting in too much of an effort, then Graze is the one for you!
Again, you can just try it for free and if it's nothing for you just cancel it, that's it, not a dime spend on free products:)
I hope you enjoyed this review and if you have any questions about the Graze boxes or want to leave your own personal review, please leave a comment below.
Click here to order your first box for free
Mitchell Balker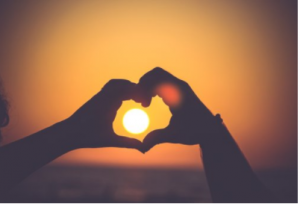 Author of: My honest Graze snacks review; short and simple to make life easier blog
Founder of the website: https://healthyfoodplanning.com/
Email: mb@healthyfoodplanning.com