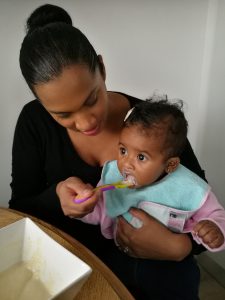 Simple baby food ideas, I'm sure you love it already!
All credit for this blog goes to my wife because she organized everything perfectly. She came up with simple baby food ideas to make sure that when our little one was 6 months old (the age that they are allowed to have solid food) she was eating healthy every single day.
So that inspired me to write this blog about simple baby food ideas! And that's what we want in this life right? Simple and easy to make baby food ideas.
The result of our weaning strategy, is a beautiful, happy toddler who loves food and not just sweet food but literally eating all of her vegetables like it's a sorbet ice cream?
So let's crack on, not too much chit chat and let me guide you through this simple baby food ideas blog?
---
Baby food ideas number 1- Blend,steam and freeze your baby food  
Check out my review on the Tommee Tippee baby food steamer,blender
Fruit and vegetables
Why?
By steaming fruit and vegetables for your young babies, you kill the bacteria's so you can be sure your baby will only get the best food in her tummy.
It is going to save you a lot of time.
It's going to save you money (got your attention now huh? )
Instructions
   My wife would first buy a lot of fruits and vegetables, which you can get really cheap from the market (check out one of my blogs of this)
   She would wash everything and then it all in blend size chunks
   My wife would then steam, blend it in our Tommee Tippee Baby Food Steam Blender (check out my review about this awesome machine       from Amazon where I will explain exactly how to do it)
   Once everything is done, she would use an empty ice cube tray which you have in different sizes and which you can buy very cheap in your     poundshop or dollarshop
   Once frozen she would then get freezer bags and mix things up, for example, one bag with a banana cubes and a beetroot cubes or a bag     with pear and kale cubes
---
And there you have it, just get the bags out of the freezer a day before consumption and warm it up it up in the microwave. If you don't want to use the microwave, try the Bain Marie method to warm up the food.
Check out my review on the Tommee Tippee baby food steamer,blender
This is what you can do with vegetables, fruit and chicken. My wife would just put it in the oven and then blend it in the blender and freeze it the same way.
How easy is that! And again this will save you a lot of time and money, just get out of the freezer what you need and warm it up?
---
Baby food ideas number 2-Delicious baby breakfast 
Now you know you have fruits in the freezer, so you can get them out of the freezer the day before and warm them up with your baby porridge. Trust me, your little baby will love it?
---
Baby food idea number 3- Start with bitter vegetables first 
A lot of times parents start with sweet fruits as the first solid food for their babies, which is not bad because its healthy. The only danger with this is that your little one gets used early to that sweet flavor.
And once they get used to that sweet flavor, it's harder to get them used to bitter vegetables like spinach, kale and avocado for example.
---
And there you have it: simple baby food ideas!
I would definitely recommend the steam and blend method. You will have so much healthy self-made food in-house so you will know exactly what you're giving your little one. Check out my review on the Tommee Tippee baby food steamer,blender
---
I hope you enjoyed reading this blog!
If you have any questions please don't hesitate to contact me, I'm here to help you. if you have any feedback please let me know so I can improve myself helping you achieving and enjoying your goals in life.
God Bless,
Mitchell Balker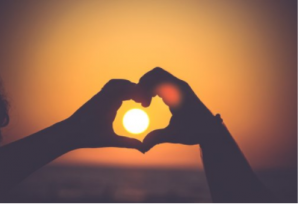 Author of the blog: Simple baby food ideas
Founder of the website: https://healthyfoodplanning.com/
Email: mb@healthyfoodplanning.com