Healthy easy breakfast prep idea!
Because this website is all about healthy food planning, this one is a must! A healthy easy breakfast prep! Love it 🙂
We really live in the era of information so some say breakfast is the most important meal of the day while other disagree with that, but for me and many a healthy easy breakfast prep is a must no matter what. If I don't eat in the morning I don't leave the house 🙂
A healthy easy breakfast prep is not hard at all. Again it's all about preparing your meals and I will show you how to.
So let's crack on, not too much chit chat and let me show you 2 easy healthy meal ideas
---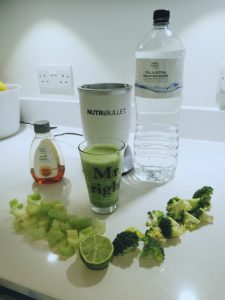 When to prep?
Pick 1 day and cut everything in the smaller parts or do it all the evening before
What do you need?
Broccoli
Celery
1 orange for each day
Unsalted mix nuts
Water
Honey
Food storage containers
Check out my review on one of the blenders out there
---
Next step 
Cut the heads of the broccoli, cut it in small chunks wash it off and put it in a container
Peel off all the celery stalks, wash them all off and start cutting in same size chunks and put them in a container
Peel off the oranges and cut the oranges into 4 chunks
Insert some of the broccoli, celery, oranges with some water and honey to the cup and start blending it.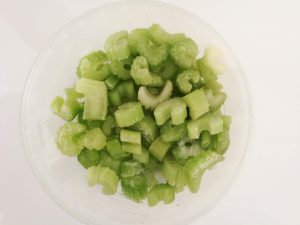 ---
Next step
Pour it all into a Glass and enjoy it with a handful of mix nuts
And that's it
And there you have it a very quick healthy snack which you can enjoy every day of the week, how easy is that:)
---
And today Headliner ingredient of the day is?
Broccoli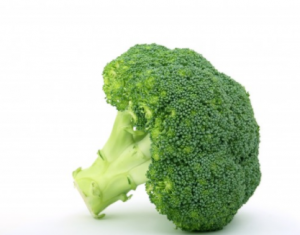 Love Broccoli! As the most of us as a kid I hated it but now I have it every day?
You can use it raw in a smoothie or when I have it in a meal I love to steam it very short so you don't lose all the good stuff (like vitamins, minerals etc.)
And it's quite cheap as well I bought yesterday one for just £0,45 from the Sainsburys how cool is that a green explosion of vitamins, minerals etc. for that money how cool is that?
Did you know/Benefits
That there is a purple broccoli? Never tried it but it's true
Broccoli originated in Italy around 2000 years ago
1 cup of broccoli will get you your daily requirement vitamin C
Broccoli is a superfood
That you can eat the stalk as well? Yes its true its full of the good stuff so don't throw it away but throw it in your blender – That was a really corny line sorry?
Interesting facts 
In 2013 President Obama said broccoli is his favorite vegetable. You see like minded people think alike?
So there you have it a healthy easy breakfast prep! made easy just for you:)
If you have any questions please don't hesitate to contact me, I'm here to help you. if you have any feedback please let me know so I can improve myself helping you achieving and enjoying your goals.
God Bless
Mitchell Balker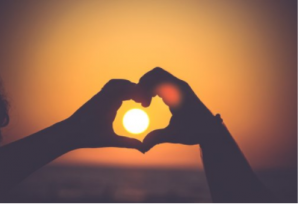 Founder of: healthy easy breakfast prep! blog
Founder of the website: https://healthyfoodplanning.com/
Email: mb@healthyfoodplanning.com