A simple tuna pasta recipe
Besides world peace etc. what we also need is a simple tuna pasta recipe just to make life easier right?
Learned about this pasta when I came to the UK in 2010 from a roommate then. It's such a simple and quite cheap pasta but it's really good, so I had to write this simple tuna pasta recipe blog for Y'all?
The only thing that was missing in this simple tuna pasta recipe was vegetables but this is solved now as I came up with a great vegetable which suites this pasta beautifully.
So like you know me not to much chit chat without an example so let's crack on and let me show you a simple tuna pasta recipe, enjoy?
---
So, what do you need?  
1 pack of whole wheat pasta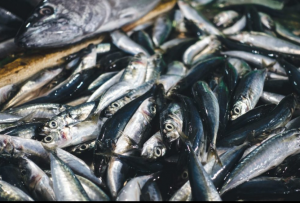 1 pack of kale
2 0r 3 cans of tuna
Philadelphia cheese
Half of an onion
1 garlic
Olive oil
Salt and pepper
---
First step Prep time
Mince the onion and garlic
---
Remove the stems of the kale and cut the leaves it in even size chunks
Wash the leaves and let it dry
You can the cook the kale but what I Personally prefer is to steam the kale for just a couple of minutes to keep all the good stuff in the kale. Whatever you do don't do it too long otherwise you lose all the good vitamins, minerals etc.
Once its ready cool it off with cold water or if you have cooked it, get it out if the pan and put it another bowl so it doesn't cook further leaving you with alone with a vegetable with not all the good stuff still in it.
---
Next step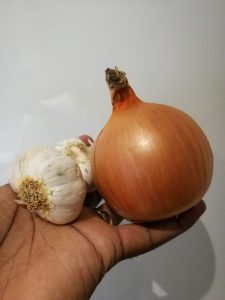 Fill up a pan with cold water and boil it up
Add the same time boil up another pan if you go to steam your kale
Once it reaches its boiling point ad generously some salt to it and what I love to do is to add a little bit of olive oil to the water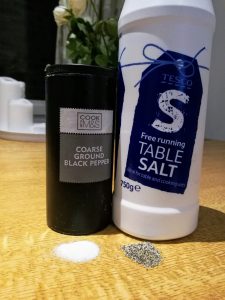 Let it cook 8-10 min- and what I always say taste your food when preparing so go ahead and taste once a while if the pasta is good yes or no
Once its ready cool it off with cold water and put the pasta away
---
Next step
In the meanwhile, depending on how fast you are otherwise you can also do this before you boil up the water, mince the onion and the garlic
---
Next step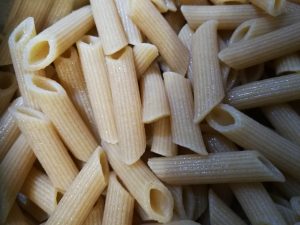 Cook the onions and garlic until they get a light brown color
Add the pasta to it and stir everything around
Then add some scoops of Philadelphia cheese to it
Add some salt and pepper to it and then stir everything around for just a couple of minutes because you don't want to get all the good stuff out of kale.
---
And that's it! And if you made the whole pack of pasta just put the rest in containers and enjoy it another day which saves you again on a lot of time and money.
So there you have it, a simple tuna pasta recipe quick and simple ?
If you have any questions please don't hesitate to contact me, I'm here to help you. if you have any feedback please let me know so I can improve myself helping you achieving and enjoying your goals.
God Bless,
Mitchell Balker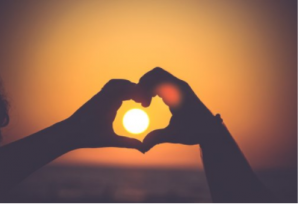 Author of the blog: a simple tuna pasta recipe
Founder of the website: https://healthyfoodplanning.com/
Email: mb@healthyfoodplanning.com