Delicious beetroot smoothie recipe!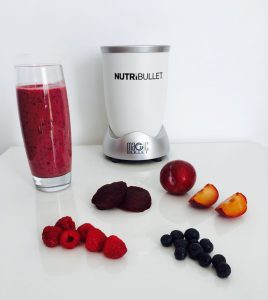 Yes, back to the smoothies, I love it ? and this delicious beetroot smoothie recipe will blow you away, as it is full with all the good stuff?
I love making smoothies especially this powerhouse of vitamins and minerals beetroot smoothie recipe, it works therapeutically for me or I sound like a weirdo now? ?
What I love about this beetroot smoothie recipe and smoothies in general: it's just so easy to make. y'all know what I am about to say now: It's all about planning?
but all jokes aside and like you know me now not too much chit-chat without examples so let me go ahead and give the details of this delicious beetroot smoothie recipe blog?
---
2 servings
Time: 10 min
What do you need
2 Beetroot already cooked which you can buy in the shop or raw beetroot 
Handful of Blueberries
2 Peaches
Handful of Raspberry
Milk
Honey
Ice cubes only if you like it like that
Check out this cool review about one of the best blenders out there. 
Instruction
Cut the beetroot into chunks, doesn't need to be very nice chunks
Wash the peach and cut the peach in chunks
Wash the raspberries
Insert everything in the smoothie cup until the maximum is recommended on your blender
Insert some honey and ice if you prefer this and switch on your machine
And people how quick and easy was that! that's literally it?
---
So let me now show you some great benefits of these ingredients
Beetroot 
Did you know?
That drinking beetroot juice can help stimulate oxygenation to the brain which can slow down the process of dementia
That it can help blood pressure and heart health which was shown by a study in 2008
That beetroot contains zinc which is a great antioxidant which can help prevent cancer and which maintain the hormone level
That top roasted beets with goat cheese is a great combination
---
Peach 
Did you know?
That China is the largest producer of peaches
That peaches are great for your skin therefore also used in the cosmetic industry
 A large peach can pertain 33,3 mg of potassium which can help with maintaining a healthy blood pressure and prevents kidney stone and       bone loss
 Because of the fibers it's great for weight loss
---

Raspberries
Did you know?
Raspberries are wrinkle killers, they protect the skin against sun rays
Raspberries are full of antioxidants and Phytonutrients which are a killer team together and work against diseases
Raspberries may help manage obesity
They are rich in water 85% of pure, rich   water so they flush out all the toxins
---
Blueberries 
Did you know that:
Blueberries are the King of antioxidant foods.
According to a study from the university in reading blueberries is a great brain food thanks to its abundance of antioxidants called flavonoids.
Combat aging because they help damage done by toxins and free radicals
Blueberries can help improve mental health as studies have shown
Studies have shown that they can improve mental health
---
So there you have it people my blog – Which foods are super foods? 
I hope you enjoyed reading this blog!
If you have any questions please don't hesitate to contact me, I'm here to help you. if you have any feedback please let me know so I can improve myself helping you achieving and enjoying your goals in life.
God Bless,
Mitchell Balker
Check out this cool review about one of the best blenders out there.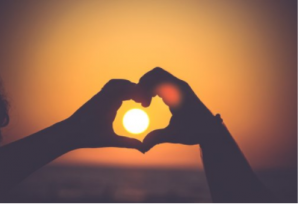 Author of the blog: Preparing baby food at home with the Tommee Tippee Baby Food Steam Blender review
Founder of the website: https://healthyfoodplanning.com/
Email: mb@healthyfoodplanning.com